About Templářské sklepy Čejkovice
For us, traditional wine growing and production is a matter of honor, reverence, passion and even pride in good work. It is a continuing tradition of experience ever since the Middle Ages.
The history of our company is closely connected with the arrival of the mysterious Knights Templar in Cejkovice in the 1230s. First written record of their activity is dated 1248. Together with a Templar stronghold, vast wine cellars were built, the likes of which were not seen in our land before. Simultaneously, a new era of wine growing in Cejkovice area begins. Quite a few eminent houses and orders have come across the Cejkovice Manor – the lords of Lipa, the house of Vitkovec, the Jesuits and the house of Habsburg.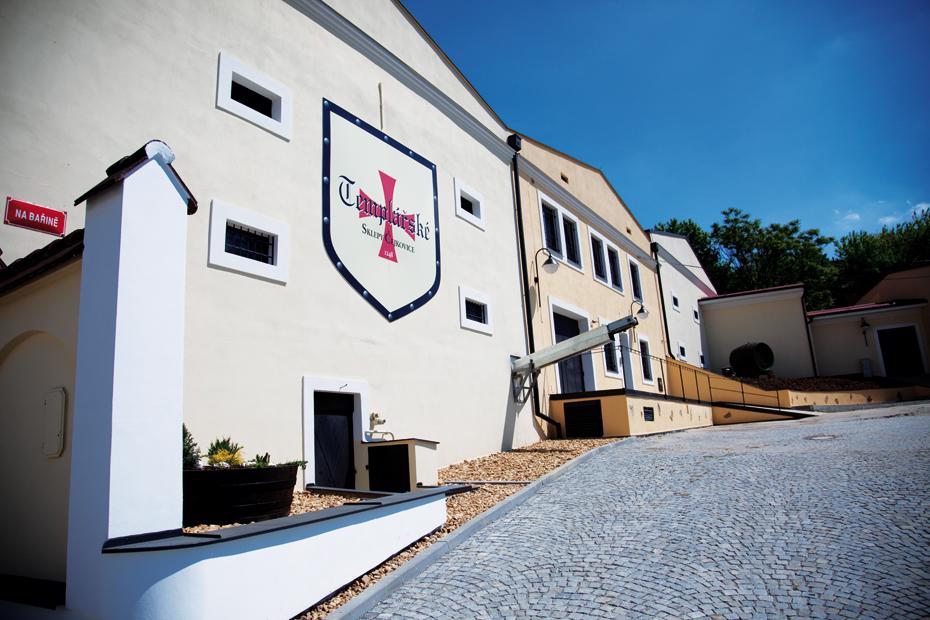 The first winery cooperative was founded in 1936. Templarske sklepy Cejkovice is its successor since 1992. The heart of our company is still based in the historical cellars, where more than 350.000 litres of wine are stored in oak and barrique barrels together with an extensive archive of bottled wines. Our industrial buildings in Cejkovice town hold up to 6.000.000 litres of capacity.
Traditional wine growing and aging of wine comes hand in hand with state-of-the-art technologies and methods, all the way from grape processing til the finishing. Starting with the harvest of wine grapes, maximum emphasis on quality is our approach. Modern seed-removal machines and squeezers guarantee gentle and fine grape juice gathering. Reductive technologies, controlled fermentation and acid catabolism in selected wine partitions ensure endproduct of top quality, further developed by aging in oak barrels and bottles being stored in the age-old corridors of the Templar cellars.
Grapes are grown in three Moravian wineyard resorts – Velkopavlovicko, Slovacko and Mikulovsko. Due to diverse subsoil, location and climate, the result is a wide portfolio of the finest variety partitions. Our company itself cultivates 100 hectars of wineyards, where grapes for the highest-grade vintage and attributive wines. The Cejkovice area (Velkopavlovicka resort) is where majority of grapes come from. Thanks to the soil and and subsoil, it is perfect for the following varieties: Tramin, Moravian Muskat, Neuburg, Pinot Noir, Blaufränkisch, Cabernet Sauvignon and the increasingly popular Blauer Portugieser. You may also find many small winemakers associated in wine cooperatives among our suppliers. Therefore, our customers may often find limited partitions of varietal, predicated, ice and straw wines, produced by local winemakers.